< Back to all boat designs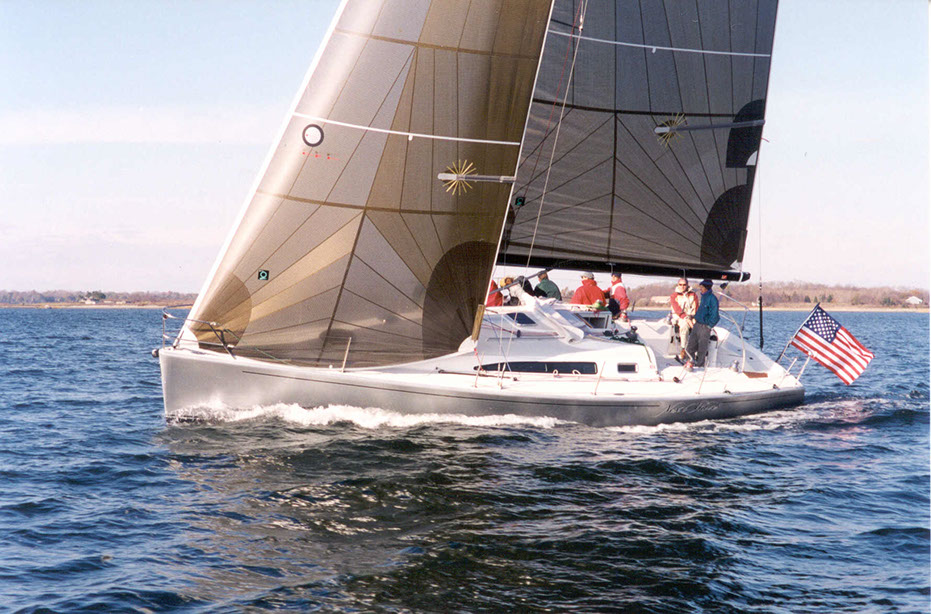 Style and performance have joined forces in a brand-new yacht brought to you by the powerful team of Farr ® Yacht Design, Ltd., Stagg Yachts and Carroll Marine, Ltd. The Farr 395 One Design was created for the club sailor who has an eye on speed, ease of handling, and the fun of competitive and comfortable club racing in a dual purpose yacht. It's quick under sail, yet beautifully appointed and constructed.
This yacht is a result of the synergy of Farr Yacht Design's genius, Carroll Marine's advanced construction technology, and Farr International's marketing and one design class administration. Together, this unique collection of talent has produced some of the most successful grand prix one designs in the world. The Mumm 30, Mumm 36, Corel 45 and Farr 40 set the standards for modern international one design classes. This group also developed the new Concordia 47, renowned for it's speed and beauty. These traits are incorporated into the newly designed Farr 395 OD. The concept, design and new tooling reflect the experience gained in grand prix race boats and world class cruising boats. The Farr 395 OD will appeal to avid sailors who need a true dual purpose racer cruiser that is very comfortable and easy to cruise shorthanded, or fun and exhilarating to race at a competitive level.
Farr Yacht Design has designed a new boat that is:
Quick under sail, particularly in light choppy conditions
Easy to doublehand with its non-overlapping jibs, runnerless carbon rig and sprit
Capable of carrying the weight associated with cruising accommodations and gear
Capable of serious open ocean cruising and racing
Carroll Marine has produced a boat that is:
Meticulously built with advanced composite materials and technology
Consistently built to exacting weight standards
Beautifully equipped on deck and below
Easy and economical to maintain
Excellent value for money
A new rudder is available for this design. Find out more here.
See race results for this design >
(c) 2016 Farr Yacht Design
info@farrdesign.com