Farr Yacht Design, Ltd. is acknowledged as the top racing-yacht design team in the world based upon one of the most extensive and impressive records of winning yacht racing results ever compiled by a single design group. Our long-running record of achievement dates back more than 30 years and includes 43 World Championships won in Farr designs and a multitude of design successes at internationally prestigious grand prix yachting events, including the Volvo Ocean Race (formerly the Whitbread Round the World Race), America's Cup, Vendée Globe, Sydney Hobart Yacht Race, Barcelona World Race, Transat Jacques Vabre, Copa del Rey and many others.
Incorporated by Bruce Farr and Russell Bowler in 1981 as Bruce Farr & Associates, the present-day Farr Yacht Design has grown to a design team comprised of 13 members providing an enormous range of talent and skills.
We are leaders in developing fast, comfortable custom and production cruising yachts. Our well thought out concepts in cruising designs satisfy owners with practical interior arrangements, smart sail plans and deck layouts, kind handling characteristics in all conditions, with safe, well-engineered hulls and superior performance.
With backgrounds in sailing fostered as youths and honed in affiliated professions from drafting, design, boat building and sail making to race rule management, computer science and engineering, the designers at Farr Yacht Design all share a superior and comprehensive understanding of boat design, construction and performance.
To supplement in-house experience and knowledge, we benefit from ongoing research and development carried out at leading wind tunnel and tank testing facilities. Top industry consultants, specialists in their fields, are also retained regularly to assist in delving deeper into specific areas.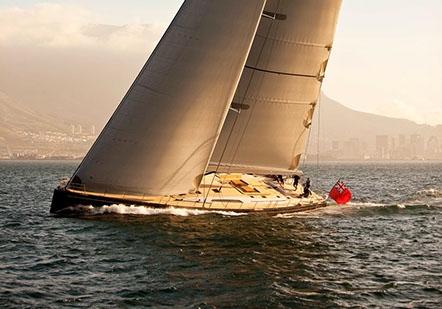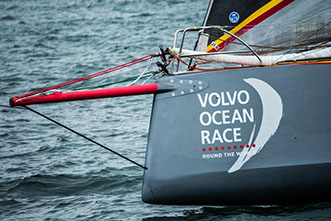 Farr Yacht Design is commissioned by all types of sailors to design yachts meeting criteria from winning grand prix events to cruising the sea comfortably and efficiently. We have designed several hundreds of different yachts, ranging from 15 foot dinghies to a 132 foot America's Cup challenger yacht.
Production builders also commission Farr Yacht Design to design various projects. Relationships with top production boat builders around the world provide yachtsmen with boats designed by Farr for a fraction of the cost of a custom design. Some builders include Bavaria, Beneteau, Finngulf, Erixon Yachts, dK Yachts in Malaysia and Austral Yachts in Australia.
As the world's leading designers of racing sailboats between 25 and 125 feet, Farr Yacht Design has received numerous awards and accolades in recognition of their achievements from the City of Annapolis, the State of Maryland, the Commonwealth of New Zealand, the Royal Ocean Racing Club, Cruising Yacht Club of Australia, Sailing World and Yachting magazines of the United States, Mer & Bateaux magazine of France, and other designers as surveyed by Observer magazine of England, to name a few.
Across a broad range of styles, Farr Yacht Design excels in providing well-detailed and thorough yacht designs. The team has earned a reputation for being successful creators of refined concepts formed in well-engineered structures. The team members at Farr Yacht Design all share the same genuine interest and enthusiasm for what they are doing, creating a dynamic atmosphere which brings the yachting industry many winning, innovative concepts and breakthrough designs.
Farr Yacht Design is based in Annapolis, Maryland, USA, a city rich with maritime history located on the Chesapeake Bay. A popular destination for cruisers and racers alike, Annapolis is also home to the United States Naval Academy.
, , and Farr® are registered trademarks.

Learn more about the team behind Farr Yacht Design.
Farr Yacht Design prides itself on offering our clients a comprehensive range of yacht design services. Whether your goal is to win the world's premier yacht races or to enjoy leisurely cruising with family and friends, we offer a wide range of services that can be customized to make your vision a reality.